Guatemala - Candelaria
$

14.00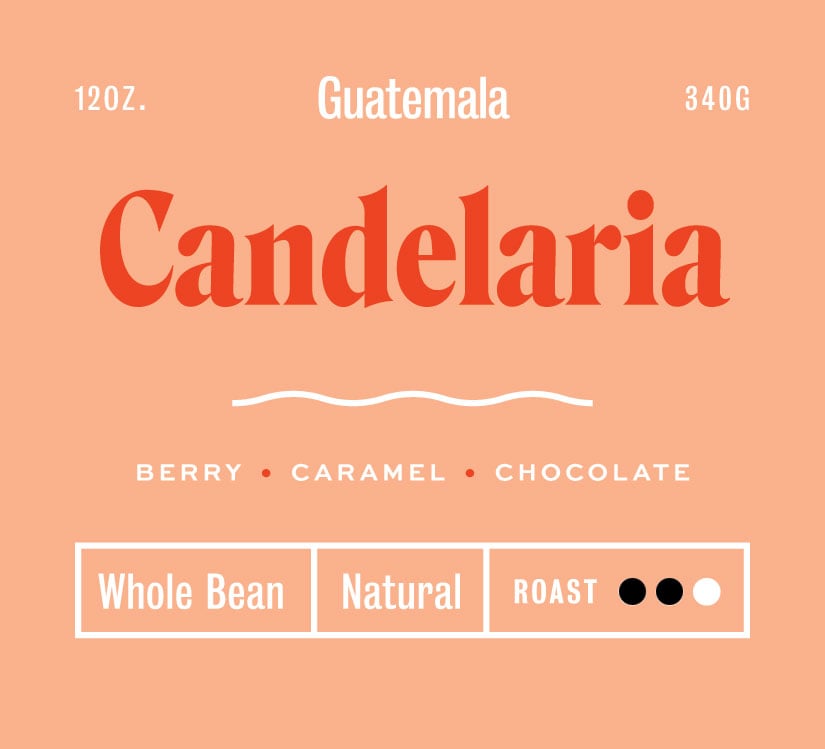 Guatemala Candelaria - 12 oz.
Whole Bean
With notes of berry, caramel, and chocolate this is a smooth cup with mild acidity.
All of our beans are roasted to order and will be shipped within 5-7 days.
Region: Huehuetenango
Community/mill: Finca Joya Grande, Finca Colomba and Finca la Maravilla
Altitude: 1,500–2,000 meters ASL
Processing: Natural
About The Region
On Finca la Maravilla, all weed control is done by hand, without herbicides, to minimize environmental impact. Fertilizers are applied only twice a year to the soil and leaves, and the farm also uses organic fertilizers such as chicken manure and decomposed coffee pulp. The farm's water comes from a natural spring on the property, and it is disposed of through special sediment tanks after use. The farm has participated many times in the Cup of Excellence, where its coffee has ranked in the top 10.
Finca Joya Grande, established in 1976, works under a strict shadegrown policy, and its forest conservation areas provide shelter to many native species. Here, all water springs inside the farm are protected with vegetation to preserve the area and avoid contamination, and coffee pulp from the wet-mill process is used as organic fertilizer. The owner donates potable water from the farm's main spring to 25 families in the neighboring village.